I get all my organization ideas from the one and only, Khloe Kardashian. "Everything has a home".. I love when she says this,  because it is so true. Keeping everything organized keeps life so simple. When you are running late or need something right away, you know exactly where it is. You never have to look to find something if it's already in its place!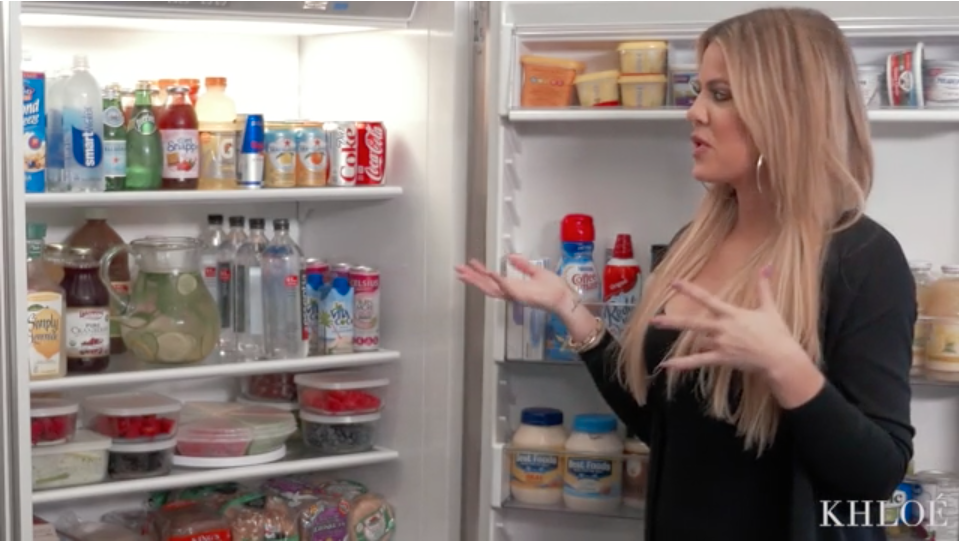 There is a method to her madness, especially in the way she organizes her refrigerator. The top shelf of the refrigerator is the most consistent in regards to the temperature, which only makes sense to keep your drinks and dairy there. She stocks her top shelf with Milk, Smart Water, Pellegrino, Perrier, Diet Snapple, Gatorade, Red Bull, Flavored Pellegrino, and Coke. She continues to the bottom shelf with Juice, Homemade Detox water and Vita Coco.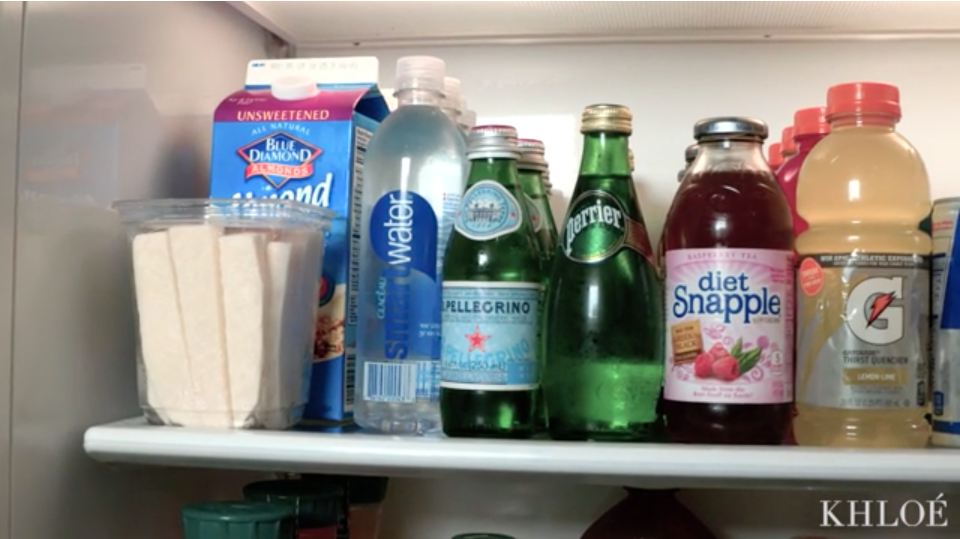 The third shelf has containers filled with fruits and vegetables. She dedicated that shelf for "Grab and Go" snacks made easy and convenient.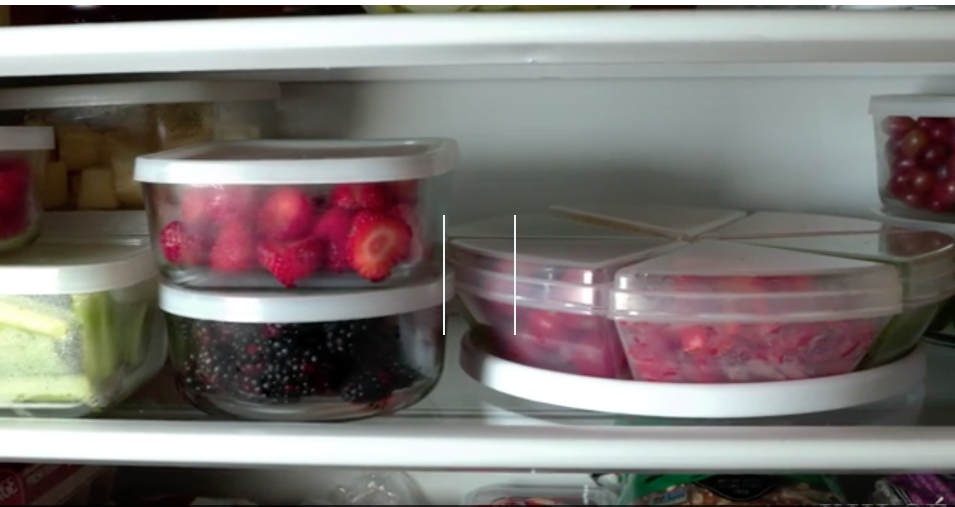 The last shelf is for her breads and eggs. It is better to leave the eggs on the carton they were purchased in so you have a visual of the expiration date.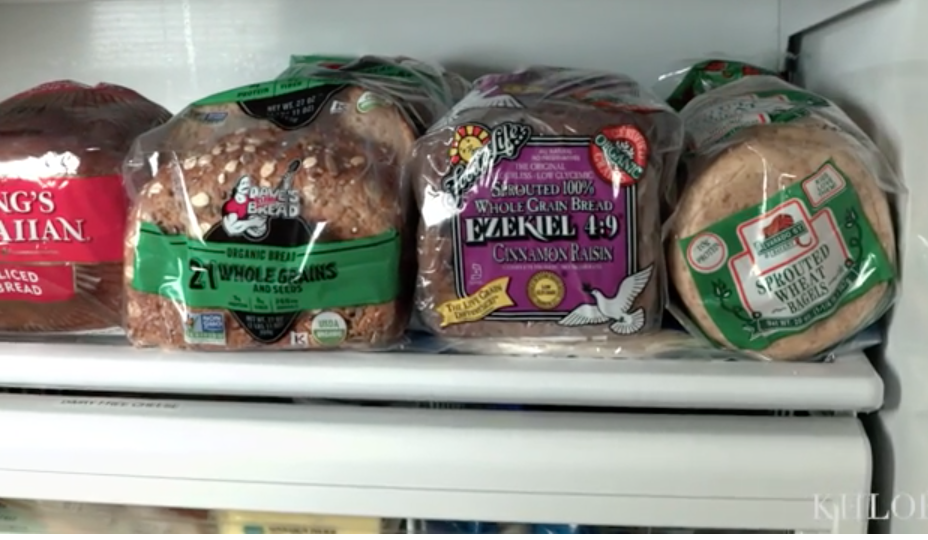 Her first drawer is stored with cheese, and her last drawer with meats. The reason she keeps the Deli Meats in the bottom drawer is to make sure they don't leak their juices.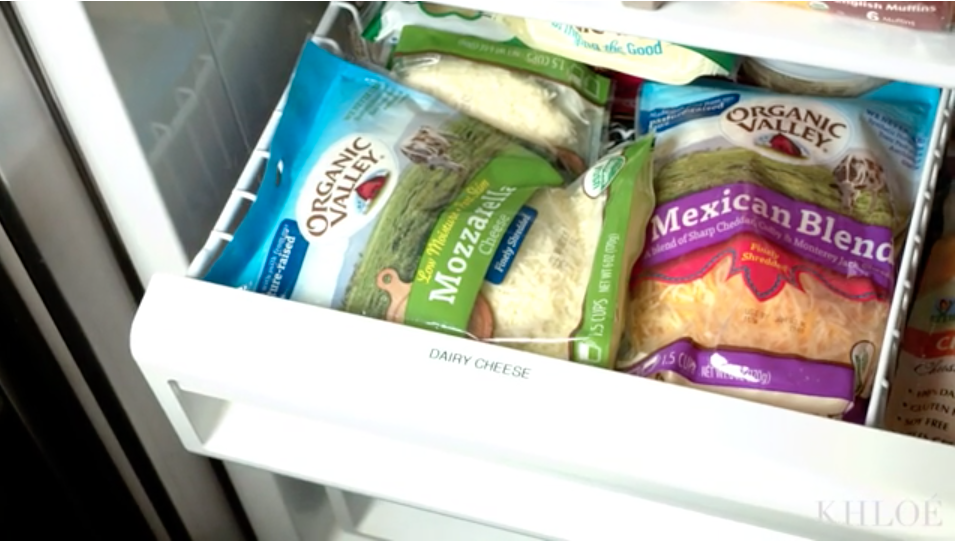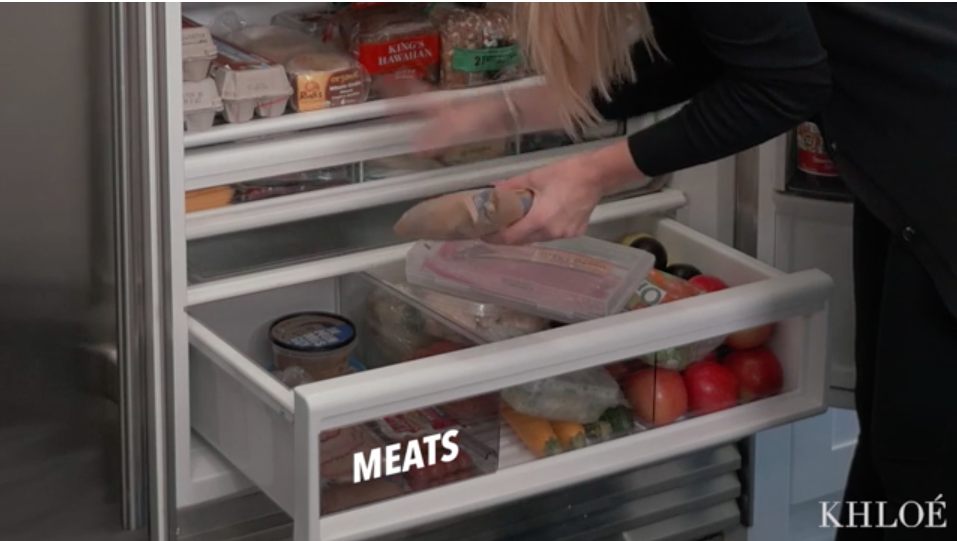 Moving on to her fridge door, she keeps her condiments there. This is a warmer part of the fridge, and condiments are less likely to go bad.